Hyatt and Delonas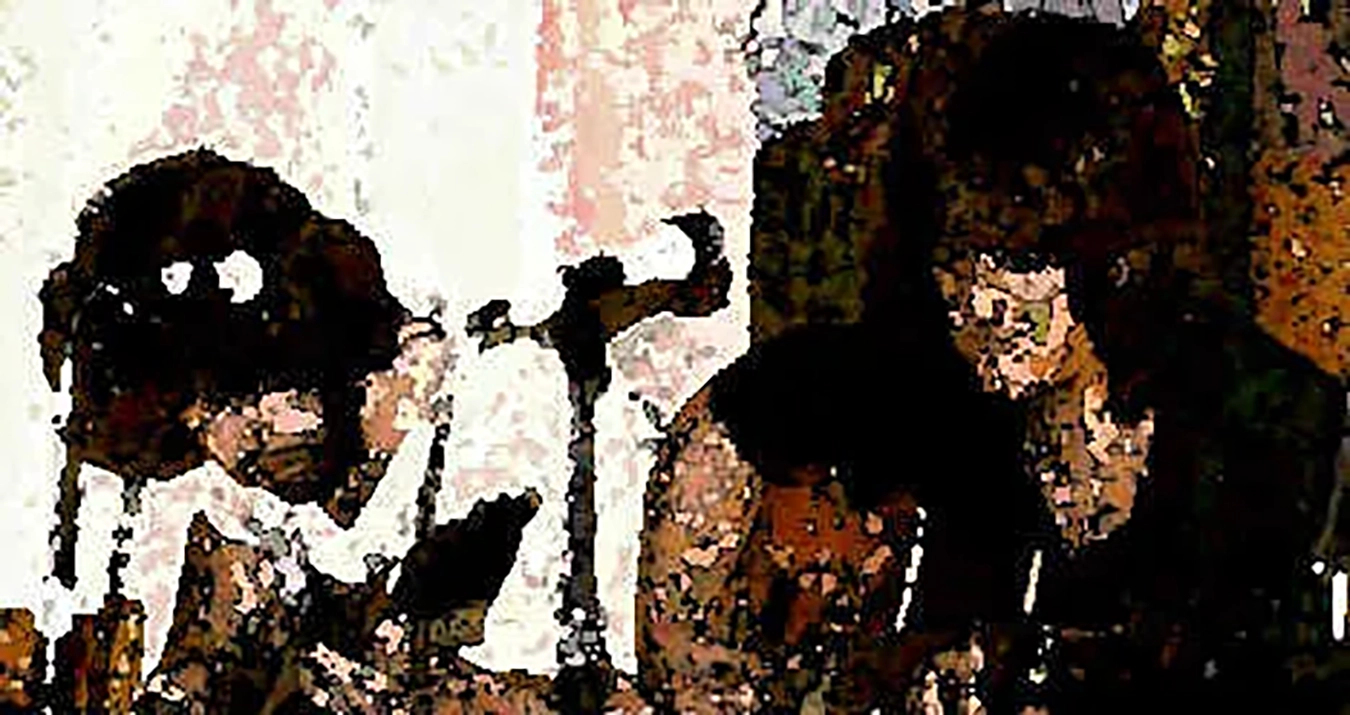 I went to Warren Hills High School in Washington, NJ with Scott Hyatt who had the reputation for being the best lead guitarist in the school -- or at least that is what I had heard from my friend Mark Higgins. It was something he recounted during one of our many afternoons talking while he endlessly sanded rust off the wheeless frame of an old Ford Model A he had purchased from a junk yard somewhere. He eventually built that car and painted it Candy Apple Red. Took him years.
Anyway, Scott and I attended both Physics and History classes together. We worked on some group projects and became friends when we discovered a mutual admiration for Monty Python and the Marx Brothers. We spent a lot of time discussing underground comics and drawing cartoons ourselves.
Scott was one of my earliest songwriting collaborators. The other was Neal Cronce. Scott even arranged a song -- The Jersey Devil -- that I cowrote with Neal and we performed it. We worked out several duets in the summer of 1975 and eventually recorded them on an old 4-track reel-to-reel in our friend Kerry Cressman's attic. Actually, I guess it was his mom's attic, but he lived up there. We also recorded one song under similar circumstances at our friend Dave Hall's house somewhere near Budd Lake. Also his mom's house I think.
I began attending Mansfield State College in January 1976. Scott came up for a visit my freshman year and we performed in the lounge of Hemlock dormitory. There wasn't much to do in Mansfield in 1976, so a fair number of students showed up. It went fairly well and was reasonably well received.
That was our one and only public performance. We later tried to form a band with my roommate, Vince Lisella called The Eternal Return. We wrote some interesting songs, but it never really got off the ground. Scott and I also tried to work with Neal Cronce and we even all lived together for a time after graduation down in Trenton, NJ, but it just never clicked. It was after that period when I decided to move up to Boston and attend Berklee College of Music.
All these photos are from around the time -- 1975 to 1976 -- when Scott and I created these recordings.
Listen Here